Notes of Mechanics by Tariq Mahmood Qadri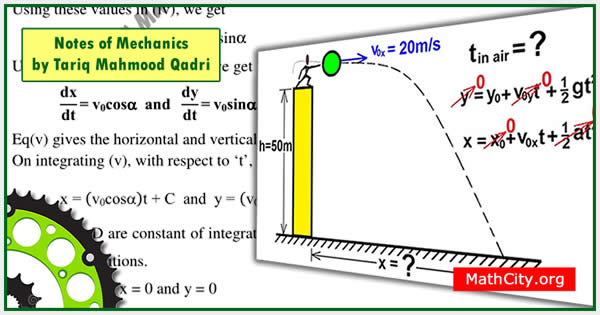 We are very thankful to Tariq Mahmood Qadri for providing these notes. These notes are helpful at BSc or BS level of Mathematics. Vector and Mechanics is essential part of the B Course of Mathematics in BSc or in Associate Degree of Science (ADS).
These notes are provided in PDFs in eight chapters. These include composition of forces, friction, virtual work, kinematics, rectilinear motion, simple harmonic motion, projectile motion, direct collision.
You might be interested in