Solutions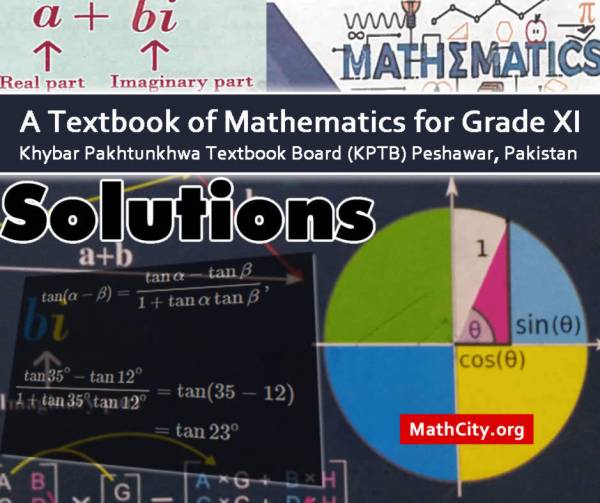 Solutions of A Textbook of Mathematics for Grade XI is published by Khyber Pakhtunkhwa Textbook Board (KPTB or KPTBB) Peshawar, Pakistan.
Federal Board of Intermediate and Secondary Education (FBISE), Islamabad has been introduced Students Learning Outcomes (SLOs) Based Examination. Its complete scheme of studies is available on the FBISE website here. Our primary goal is to offer the solutions in accordance with this plan (SLOs based). But there is no doubt that these solutions are valid for all the boards of Khyber Pakhtunkhwa. These boards include Board of Intermediate and Secondary Education (BISE) Peshawar, BISE Abbottabad, BISE Swat, BISE Kohat, BISE Malakand, BISE Bannu, BISE Mardan, and BISE Dera Ismail Khan.
The solutions are provided according to the new Subject Learning Outcome (SLO) system. Reviews, formulas and alternative solutions are provided for the best of the understanding and knowledge.
List of chapters
fsc
fsc part1
math 11
kpk
kpktb
kpktbb