CutePDF Writer
It is a best PDF creator or writer software. After installing just print your document by virtual printer "CutePDF Writer" and save a PDF file.
Homepage: http://www.cutepdf.com/products/cutepdf/writer.asp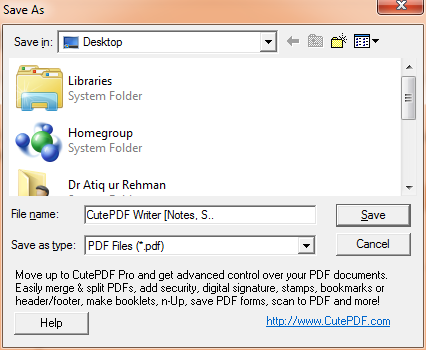 Installation
This software can be downloaded from its homepage mentioned above or can be downloaded from link given below. First of all install GNU Ghostscript, then install CutePDF Writer. If Ghostscript was not installed first then don't worry, CutePDF Writer installer will automatically download and install Ghostscript for you in case of live internet connection.
At the time of installation, please be careful while installing, if you don't want toolbar that comes with this software then unchecked the check box.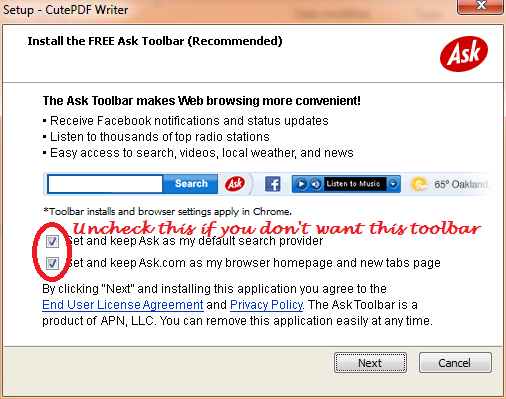 Both the files can be downloaded in one zip file.
software/cutepdf_writer

Last modified:

2 years ago

(external edit)