The page (msc:notes:topology-handwritten-notes) doesn't exist. You have been redirected automatically to the best page.
The following page(s) exists already in other namespace(s) with the same name part:
Topology: Handwritten Notes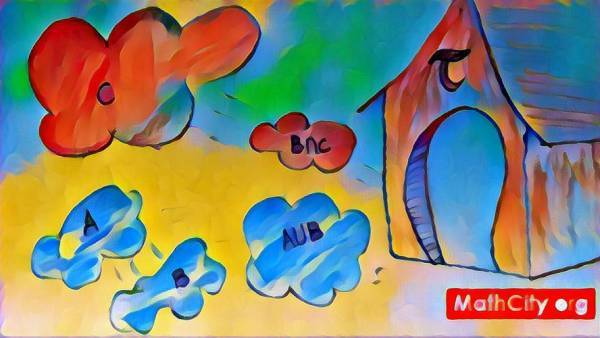 A topological space is a collection of points with a topology-a structure that describes how close two points are to one another. It is a generalisation of Euclidean spaces that makes it possible to investigate boundaries, continuity, and connectivity. A topology is a group of open sets, or subsets, that adhere to certain principles.
A handwritten notes of Topology by Mr. Tahir Mehmood. These notes covers almost every topic which required to learn for MSc mathematics.
| | |
| --- | --- |
| Name | Topology: Handwritten Notes |
| Author | Mr. Tahir Mahmood |
| Pages | 262 pages |
| Format | Scanned PDF |
| Size | 10.08 mB |
What is in the notes?
Metric space

Minkowski's inequality

Open set

Closed ball

Closed set

Bounded set

Limit point

Closure of a set

Convergence in metric space and complete metric space

Cauchy sequence

Bounded sequence

Nested interval property or Cantor's intersection theorem

Continuous function

Topological spaces

Metric topology, cofinite topology

Open set

Closed set

Closure of a set

Neighbourhood

Interior point, exterior point

Boundary point

Limit point (with respect to topology)

Isolated point

Dense

Separable set; Countable set

Base of topology

Neighbourhood base or local base or base at a point

Open cover; Lindelof space

Lindelof theorem

Relative topology, subspace

Separation axioms; $T_0$-space

$T_1$-space

Subbase; Generation of topologies

$T_2$-space

Continuous function (with respect to topologies)

Product topology

Convergence of sequence in topological spaces
Regular space

Completely regular space

Compactness in topological spaces

Homeomorphism

Countably compact space

Bolzano Weierstrass property

Lebesgue number; Big set; Lebesgue covery lemma

$\varepsilon-$net; Totally bounded

Connected spaces; Disconnected

Component

Totally disconnected

Separated

Normed spaced

Uniformly continuous

Closed unit ball; Convex set

Vector space

Linear combination; Spanning set; Linearly independent

Linearly dependent

Linearly independent lemma

Finite dimensional; Subspace

Equivalent norms

Banach space

Reiz Lemma

Hilbert spaces; Inner product spaces

Polarization identity

Cauchy Schewarz inequality

Appalonius identity

Hilbert space; Pythagorian theorem

Minimizing vector

Direct sum

Orthogonal set; Orthonormal set

Bessel's inequality

Total orthonormal sets (definition); Parsevel's equality

Linear Operator; The Kernel or Null space of a linear operator; Continuous linear operator

Bounded linear operator

Norm of a bounded lienar operator

Linear functionals
Please click on View Online to see inside the PDF.
Download or View online
There are more notes on the topology