General Topology by Raheel Ahmad
A handwritten notes of Topology by Mr. Raheel Ahmad. We are very thankful to him for sending these notes.
| | |
| --- | --- |
| Name | General Topology |
| Author | Mr. Raheel Ahmad |
| Pages | 87 pages |
| Format | Mobile Scanned PDF |
| Size | 8.0 MB |
Contents & Summary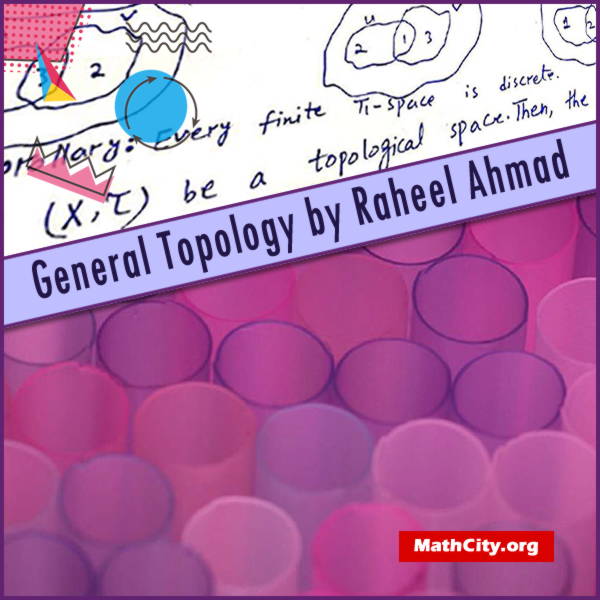 Definition

Examples

Type of topology

Closure of a set

Interior of a set

Exterior of a set

Boundary(Frontier) of a set

Neighbour

Sub-space

Base for a topology

Sub-base

Neighbour base

Continuous function

Homeomorphism

First & second countable space

Dense set

Separable space

Lindelof space

Separation axioms

Regular space

Completely regular space

Normal space

Urysohn's lemma

Product topology

Basis for a product topology

Connected and dis-connected space

Locally connected space

Component of a topology

Path

Path connected space
Please click on View Online to see inside the PDF.
Download or View online
Notes of other subjects