Functional Analysis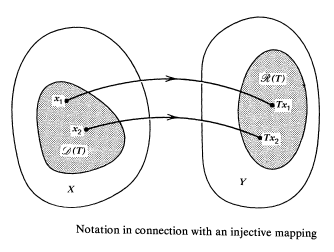 Handwritten notes of Functional Analysis by Mr. Tahir Hussain Jaffery of University of Peshawar. These notes are provided by Mr. Muhammad Marwan, we are very thankful to him for providing these notes.
| | |
| --- | --- |
| Name | Notes of Functional Analysis |
| Written by | Mr. Tahir Hussain Jaffery |
| Provided by | Mr. Muhammad Marwan |
| Pages | 44+19+17 pages |
| Format | Scanned PDF (see Software section for PDF Reader) |
This page will be updated as we will be able to scan the notes.
Partial contents
Chapter 01: Normed Linear Spaces

Norm

Examples of normed

Normed linear space

Bounded linear operator

Continuous linear operator

Norm of operator

Isomorphism

Isometric isomorphism

Topological isomorphism

Equivalent norm

Compact space

Holder inequality

Minkwoski's inequality
Please click on View Online to see inside the PDF.
Download or View online
Notes of other subjects
msc/notes/functional_analysis

Last modified:

9 months ago

by Administrator